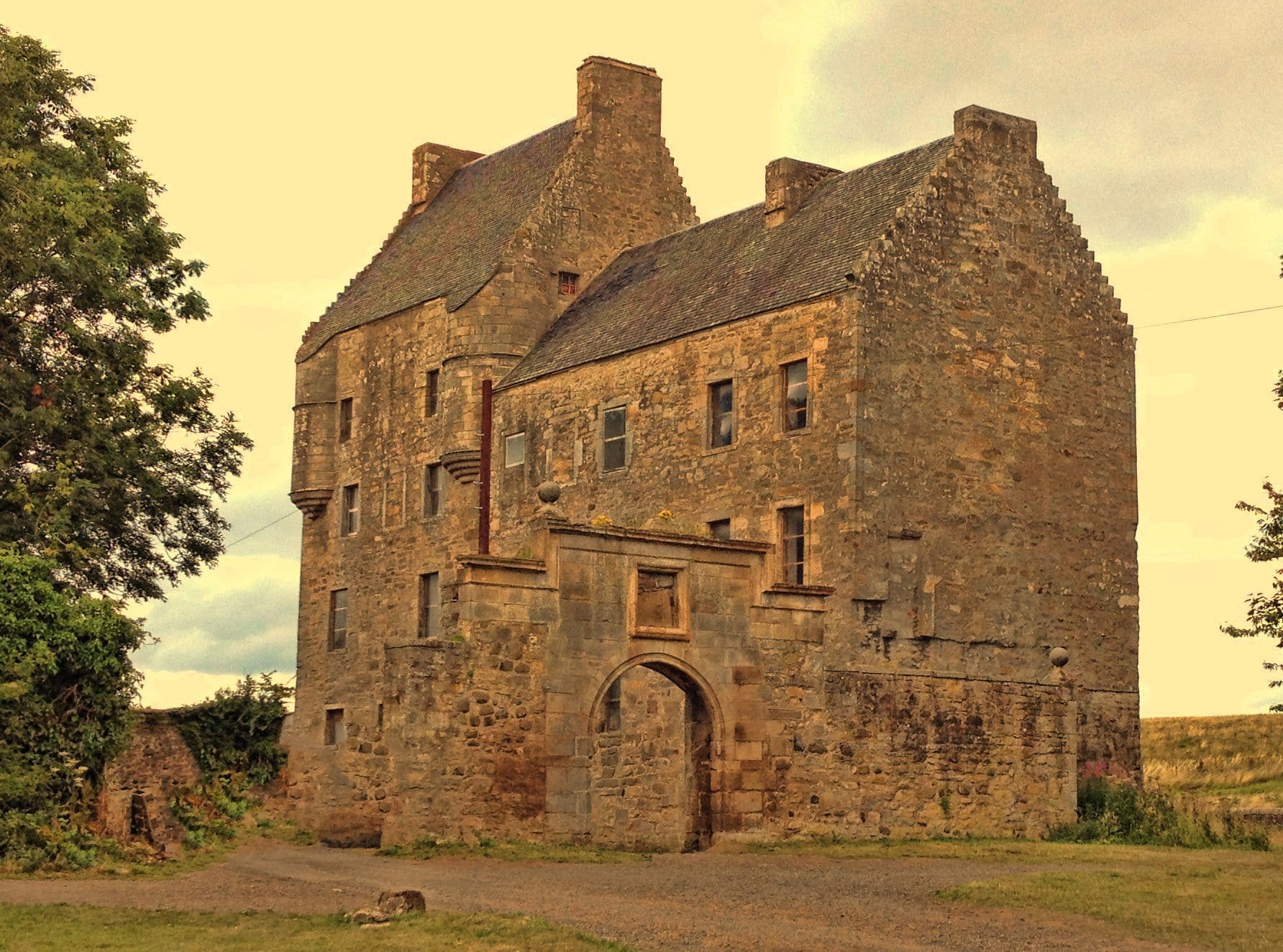 Yes , there is – Midhope House . Lallybroch, or Broch Tuarach, is Jamie's fictional home in the series. In real life it's an ancient 16th-century tower house outside Edinburgh. Midhope Castle is the real Lallybroch . The castle stars in a number of Outlander episodes in series one . You can visit the castle on one of our tours and take a look around the outside . Unfortunately the inside of Lallybroch is derelict and not accessible .Visit Lallybroch Castle ( Midhope Castle ) starting from just £90 .
What makes our tours unique ?
professional guide
Lallybroch private tours– only small groups up to four people
photography / videos – we help customers to take the best possible pictures on their trip
Scottish music – TV / film themes and Scottish artists
information about Scottish culture and arts
unique souvenirs are available online or speak to your driver for details
Lallybroch face masks and canvas prints are now available.
Unique private tours
This month we have an Outlander sale on gifts for Sassenachs everywhere , including jigsaw puzzles, face masks ,stickers and prints .
If you haven't got a trip to Scotland booked or you just want a unique preview of the Highlands of Scotland , why not take a virtual tour of Scotland ?
Lallybroch gifts online – we have over 50 Lallybroch gifts including throw pillows, face masks,phone cases, prints, t-shirts , travel mugs and lots more . Visit the Lallybroch gift shop
Planning a visit to Scotland in the future ?
Gift Cards can be bought now to use on your future visit to Scotland. Gift cards also are a great way to cheer a special family member up with that they can use when they visit. With one of our cards, you will be able to join a tour with an experienced, friendly tour guide .
Gift cards can be used for any of our group tours . One of the great added benefits is that you do not have to commit until you know your dates. We will happily help you along with the process and are on hand to assist with any questions.
Buy a gift card for the Outlander tour of a lifetime
Is there a real Lallybroch in Scotland ?
Yes , the real Lallybroch is Midhope Castle . Lallybroch, or Broch Tuarach, is Jamie Fraser's fictional home in the Outlander series. You can visit the castle on one of our tours and take a look around the outside . Unfortunately the interior of Lallybroch is not accessible . Interior scenes at Lallybroch were filmed at a studio in Cumbernauld , near Glasgow .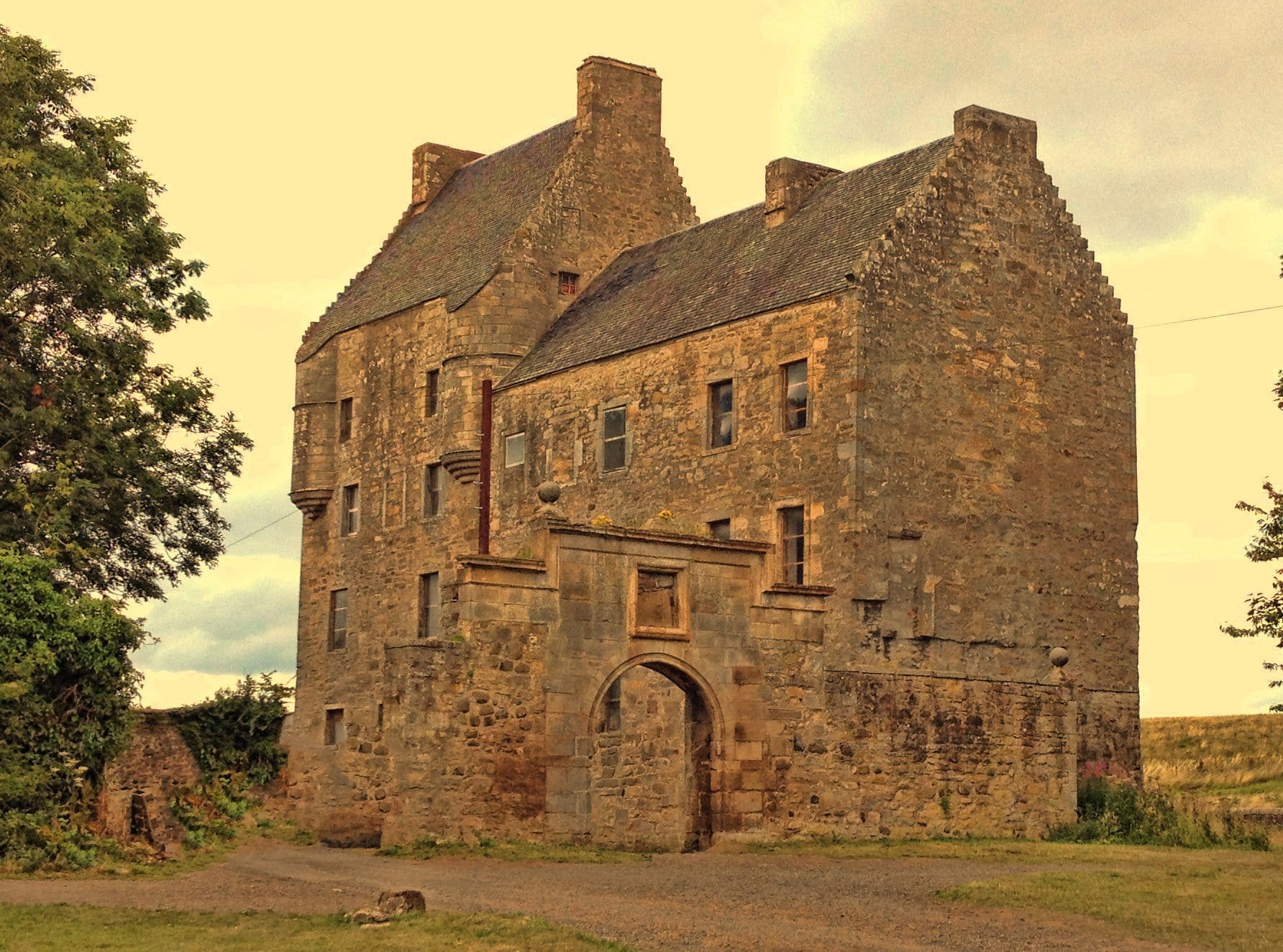 who owns Lallybroch ?
Lallybroch ( Midhope Castle ) is part of the Hopetoun estate and it is privately owned by the Earl of Hopetoun. Hopetoun has been the ancestral home of the Hope family for over 300 years; the present Earl of Hopetoun lives in the house and The 4th Marquess of Linlithgow (the head of the family and Lord Hopetoun's father) lives on the Estate.
do your tours follow the Covid safety guidelines ?
yes, our tours follow the Covid safety guidelines established by Visitscotland . Private tours Edinburgh follows all the industry standards and safety measures . Private tours Edinburgh has received the Good to go certificate
Free pickup and dropoff from Edinburgh on our Outlander tours . Add two more Outlander film locations – Fort William and Wentworth prison – for a unique tour costing just £150 . Phone 07305-294773 for details and availability.
See Jamie Fraser's ancestral home – Lallybroch .
Need a bit more Outlander ? Listen to Jamie as he guides you around Castle Leoch ( Doune Castle ) on our Jamie Fraser Outlander tour
Midhope Castle, a 16th-century tower house, is used as Lallybroch (also known as Broch Tuarach) in Outlander . Left to Jamie by his parents, Brian and Ellen, Lallybroch is also home to Jamie's sister, Jenny, her husband Ian Murray and their children. With Lallybroch being an important part of the Outlander story, much use is made of Midhope Castle. Phone (+44) 0131-549-9785 for details and bookings .
On this tour you can visit Jamie Fraser's ancestral home – Lallybroch Castle .
Lallybroch Castle tours can be booked on +447305-294773
Explore Scotland on Pinterest
find out more about Scottish art and artist Jack Vettriano on Photogold prints
Private tours Edinburgh
For more information and bookings please phone +447305-294773.
Private tours of the Highlands , Outlander , Game of Thrones , Doune Castle and Eilean Donan Castle .
Private Tours Edinburgh are Good to Go – The 'We're Good To Go' industry standard and supporting mark means we adhere to the respective government and public health guidance, and have carried out a COVID-19 risk assessment to ensure the required processes and protocols are in place. Phone +44131-549-9785 for more details or contact us online .
Check out our monthly newsletter for special offers and all the latest news about Outlander and Game  of Thrones
What does Sassenach mean ?
Our tour gift vouchers can be bought online or phone +447305294773 .
Tour the top film locations in Scotland
Unique private tours
On our Outlander tours you can find out more about Scottish art and the most successful Scottish artist ever Jack Vettriano .