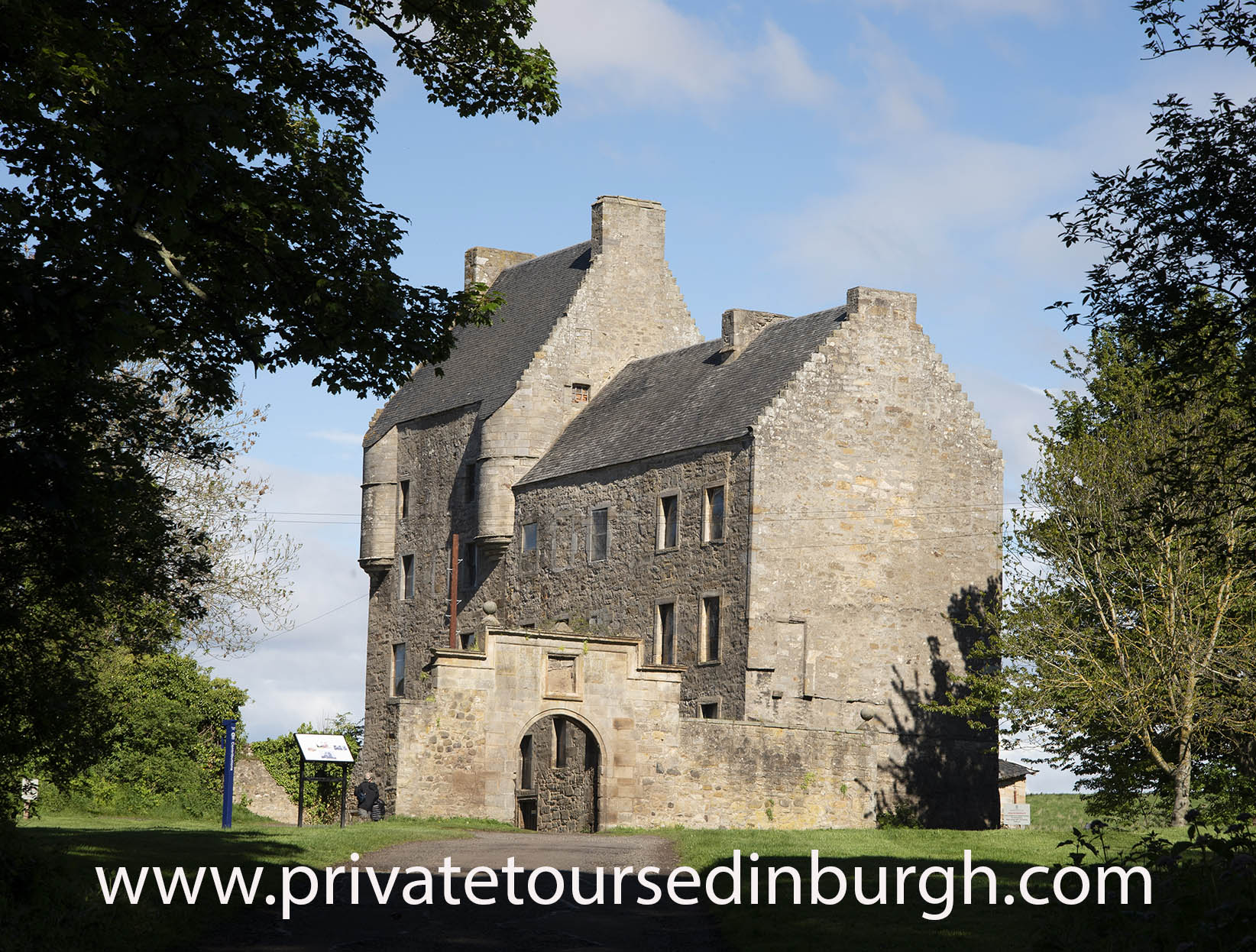 French-Canadian singer Celine Dion is getting ready to make her acting debut.
Celine Dion will soon be starring alongside Outlander's Sam Heughan and Priyanka Chopra Jonas in a new romantic drama temporarily titled Text For You. The movie is an adaptation of German author Sofie Cramer's novel SMS Fur Dich (which directly translates to "Text For You"), and was previously adapted by German director Karoline Herfurth in 2016.
Set to be directed by Grace Is Gone's Jim Strouse and written by Lauryn Kahn, the film will tell the story of a young woman who is still emotionally suffering following the tragic death of her fiance. In order to try and cope, she begins sending text messages to his old number – but then she discovers that the number has been reassigned to a man in her town who happens to be grieving a similar loss. Per the trade, there will be a heavy Celine Dion influence on the story, as the two characters find inspiration in her music (and presumably this means that Dion will be playing herself). And while it's not specifically stated in the trade report, we can assume that Priyanka Chopra Jonas and Sam Heughan will be playing the male and female leads.
Heughan, who is best known for playing Jamie Fraser on Outlander, has started to take on more feature projects recently, having starred alongside Vin Diesel in Bloodshot earlier this year. In addition to Text For You, his upcoming slate also includes two films that have already completed production: the action movie SAS: Red Notice and John Hay's An Unquiet Life, which will feature the actor playing Hollywood legend Paul Newman.
Priyanka Chopra Jonas has also continued to expand her big screen presence in recent years, with the most noteworthy upcoming projects being Lana Wachowski's The Matrix 4 and Robert Rodriguez's We Can Be Heroes. She is also set to collaborate with directors Joe and Anthony Russo on the developing miniseries Citadel.
Text For You is still in early development, and doesn't have a release date yet, but to check out what is coming in the immediate future, be sure to check out our 2021 release calendar.
Private tours Edinburgh
For more information and bookings please phone +447305-294773.
Private tours of the Highlands , Outlander , Game of Thrones , Doune Castle and Eilean Donan Castle .
Private Tours Edinburgh are Good to Go – The 'We're Good To Go' industry standard and supporting mark means we adhere to the respective government and public health guidance, and have carried out a COVID-19 risk assessment to ensure the required processes and protocols are in place. Phone +44131-549-9785 for more details or contact us online .
Check out our monthly newsletter for special offers and all the latest news about Outlander and Game  of Thrones
What does Sassenach mean ?
Our tour gift vouchers can be bought online or phone +447305294773 .
Tour the top film locations in Scotland
Unique private tours
On our Outlander tours you can find out more about Scottish art and artist Jack Vettriano on Photogold prints.